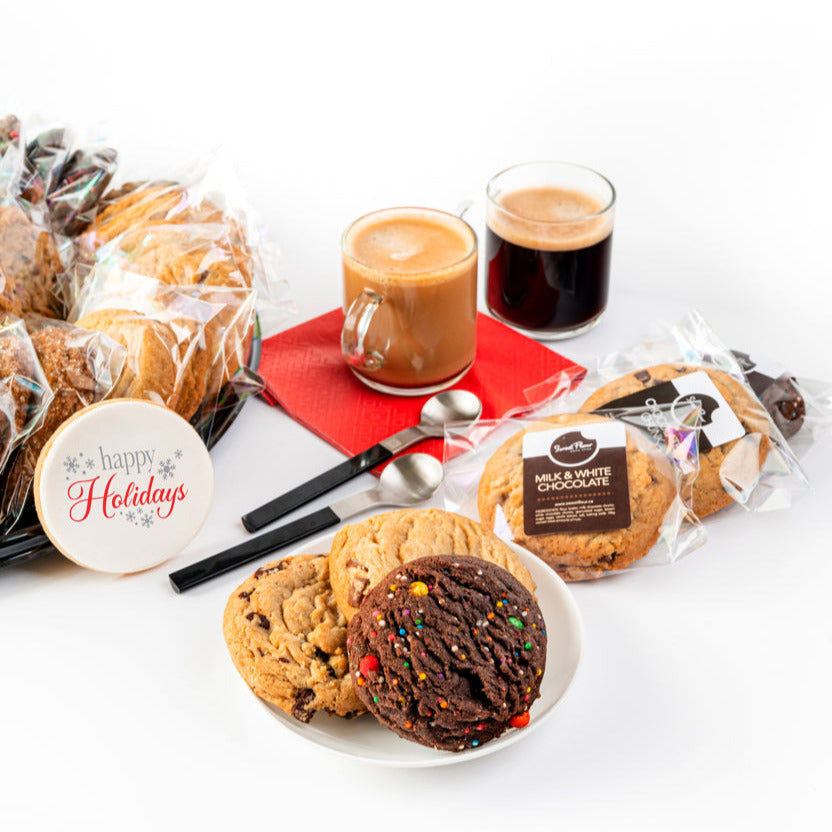 Holiday Signature Cookie Tray - Individually Packaged
---
The perfect gift for a team to share over the holidays! Our Signature Cookie Tray comes packed with our best assortment of our Signature Cookies. Each large 4" cookie comes individually packaged and labelled to make sharing easy.  
Each tray contains 36 individually packaged cookies + 1 Happy Holidays Sugar Cookie.

Cookie assortment includes:
Almond Toffee Milk Chocolate
Chocolate Chunk
Chocolate Rainbow (

 

(M&Ms and Rainbow Sprinkles)

Milk & White Chocolate
Oatmeal Blueberry Almond Dark Chocolate
Ginger Molasses
Want to customize your flavours, add a custom logo cookie or custom sticker? Call or email us for more details.