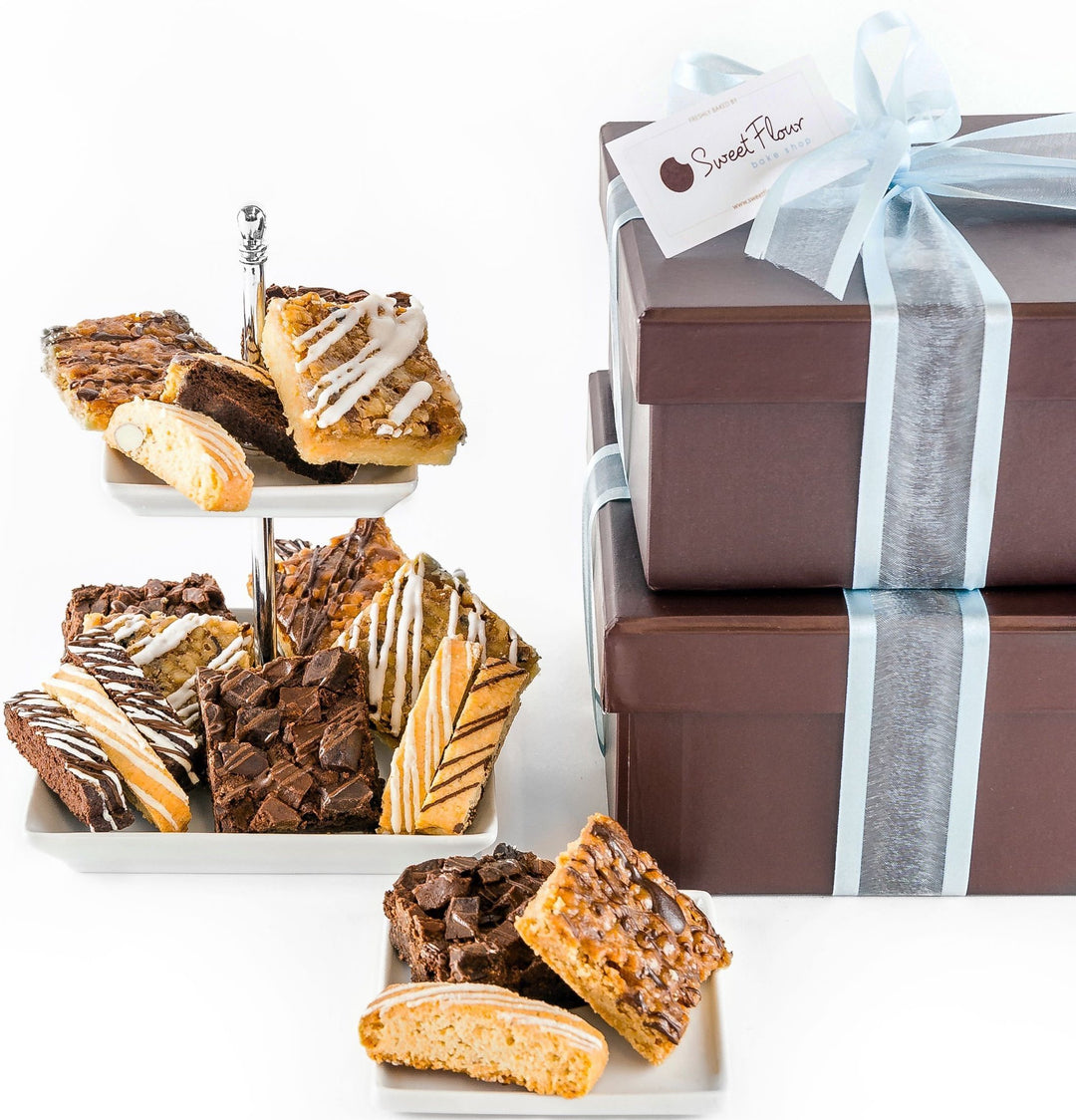 Baker's Select Signature Duo
---
Looking for the perfect gift to ship across Canada?
Whether near or far, everyone can enjoy a special gift from Sweet Flour!
We've filled our Baker's Select Signature Duo with decadent treats made to last! A deluxe assortment of Brownies & Bars, and delicious Chocolate Drizzled Biscotti in 3 great flavours make this a great gift for shipping long distances or within the city.
This double box gift includes everything you need to satisfy an office team, thank a client, or show your family some love! 
12 Assorted Bars & Brownies (Chocolate Fudge Brownies, Toffee Crunch Bars & Walnut Butter Tart Bars)
18 Mini Biscotti (Almond, Chocolate Chunk & Double Chocolate)