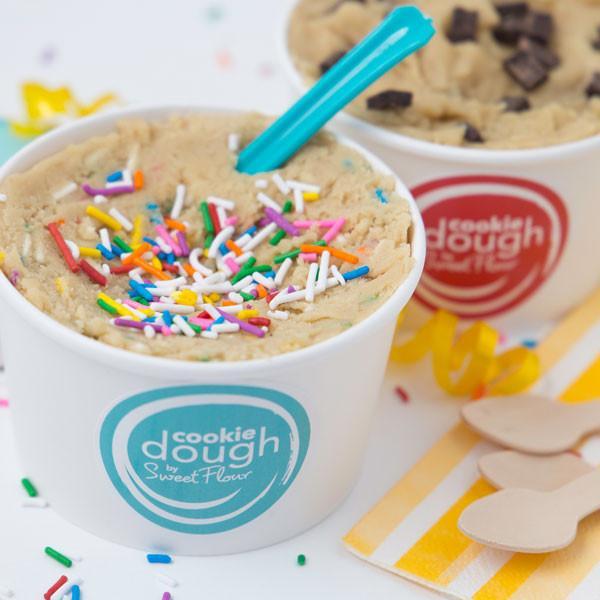 Cookie Dough - 2 Pack
---
Everyone's childhood baking fantasy can now be delivered! If, like us, you know the best part of baking cookies is the dough--those buttery, sugary bites of rich chocolate chunks and sweet vanilla flavour--then get ready to dive into our Cookie Dough collection.  It's safe to eat unbaked and once you bite into our decadent cookie dough, you may never go baked again! Also highly recommended to mix with ice cream -- your sundae will thank you.
We serve 'em up in 6oz servings = two scoops of cookie dough fun per container! The 2 pack serves 3-4 people.
PLEASE NOTE:  This product is NOT suitable for baking. If you want cookie dough to bake, check out our Ready-to-Bake Cookie Dough instead.
Experience cookie dough bliss with any one of our flavours below.