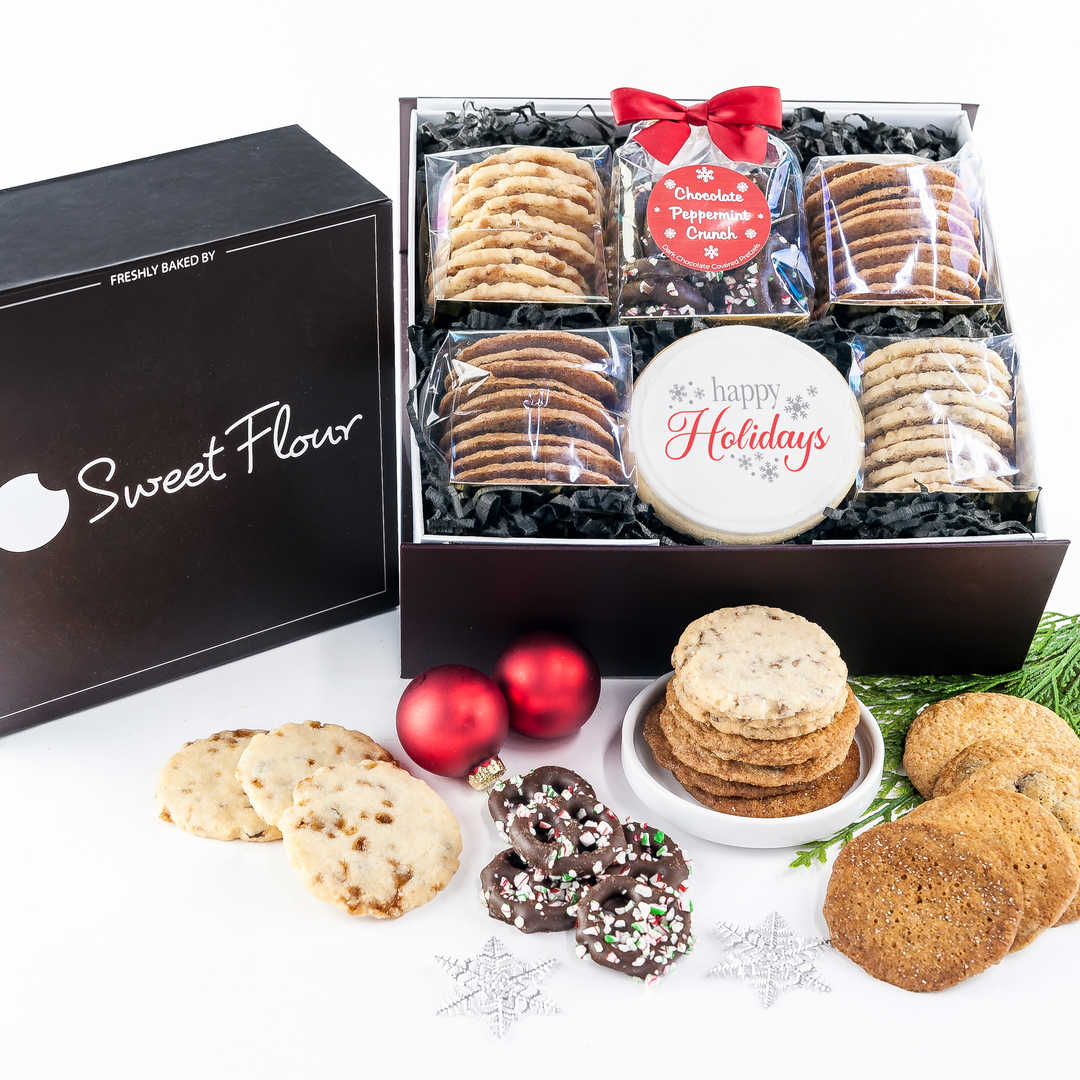 Baker's Select Holiday Gift Box
---
A great gift for giving, our Holiday Collection Gift Box is filled with holiday delights to please everyone!  Our rich Shortbread and thin & sweet Crispy Cookies are paired with chocolate treats from a local chocolatier, whose Dark Chocolate Candy Cane pretzels add the perfect holiday touch.
This gift selection includes:
Cinnamon Sugar Crispy Cookies (10 pieces)
Chocolate Chip Crispy Cookies (10 pieces)
Milk Chocolate Shortbread (10 pieces)
Toffee Pecan Shortbread (10 pieces)
Dark Chocolate Candy Cane Pretzels (approx. 16 pieces)
1 Sugar Cookie (optional)

Looking to add a custom logo cookie or custom card? Call or email us for more details.